LOUDOUN'S OLDEST MONUMENT RETRIEVED SUCCESSFULLY
On the evening of the 20th day of July 2020, Loudoun's Silent Sentinel was retrieved and taken to a "temporary residence", without fanfare and thankfully no unjust racist hatred mobs to witness this most devastating historic event. We are saddened that our culture and populace has lost historic perspective and the education system has so biased and polarized public opinion against the Confederacy and the Americans in the Southern States during the mid 19th century. A Northern Monument representation
was suggested and approved by the BOS long ago, but the racial bias of the many BOS prevailed. Presenting the whole story honestly, how it unfolded, and letting people of all ages draw their own informed conclusions would obviously have been the better path in lieu of vilifying and dividing our Loudoun Citizens as our BOS Chair Phyllis Randall has successfully done. Now is the time for tears.
If you would like to be a part of the movement to restore this monument to its new rightful place in Loudoun County please join our cause by becoming a member or send a donation to the Southern Historic Preservation Society, Inc. by
clicking here
.
LEESBURG cOURTHOUSE monument
Erected 1908

Located out back of the Loudoun County Courthouse in Leesburg

Sculpted by William Sievers of New York; Library of Congress, to wit deposited the description of said monument on 27 August, 1907; Class I. XXc No. 22790

Base inscripted: IN MEMORY OF THE CONFEDERATE SOLDIERS OF LOUDOUN COUNTY VA ERECTED MAY 28 1908

Restored in 2008 by the efforts of the UDC, SCV & local citizens for the commeration of the Confederate monument's 100th Anniversary. In 2008, because of the disrepair of ALL the war monuments gracing the courthouse lawns, funds were also procured by these two organizations to have every monument cleaned, thus starting a long overdue yearly tradition by the County to maintain their new luster (see photos).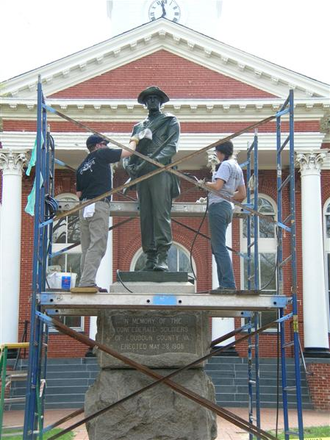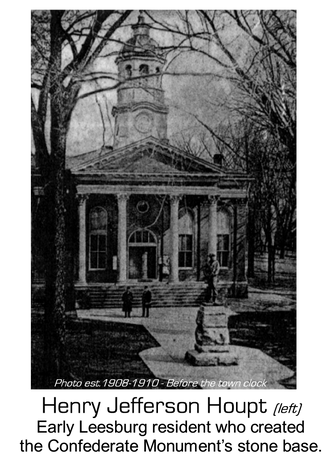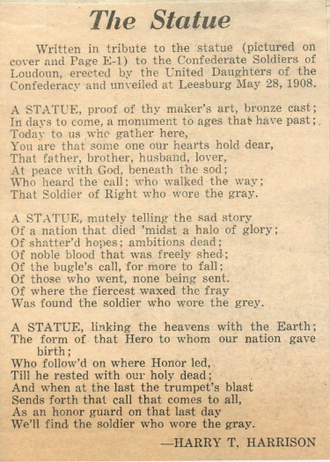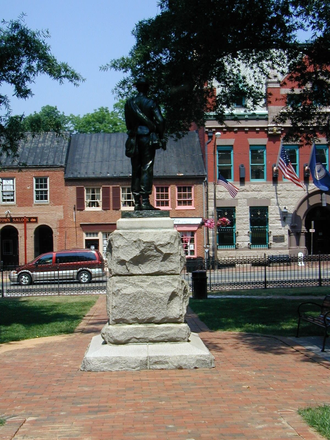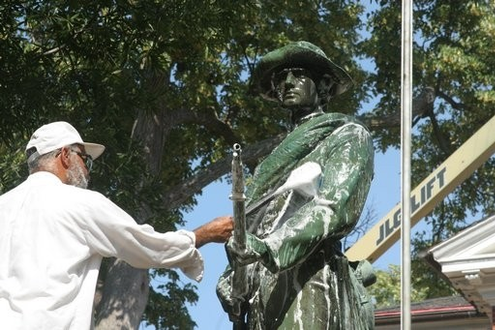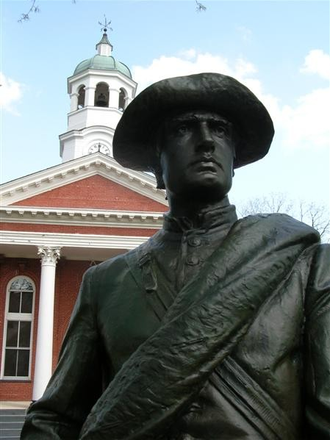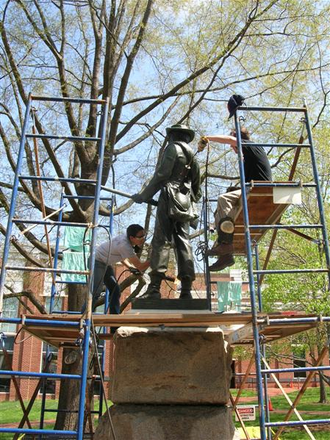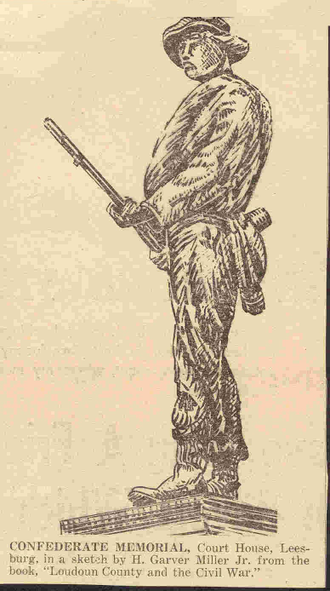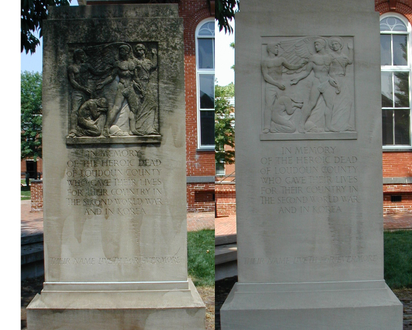 APRIL 11, 2020 _RICHMOND, Va. -- Virginia Gov. Ralph Northam has signed more of this year's high-profile legislation, including a bill that gives localities permission to remove Confederate monuments. SB 183 and HB 1537 overturn Virginian's prohibition on the removal of Confederate war memorials. "Starting July 1, localities will have the ability to remove, relocate, or contextualize the monuments in their communities," Northam said in a statement. "Virginia is home to more than 220 public memorials to the Confederacy." Northam stated his initiative is "to advance historic justice, a movement dedicated to telling an inclusive history that accurately reflects the experiences of all people and communities"
Inclusive?
All people? So how is this accomplished by destroying the many southerners' beloved memorials? Are Southerners not included now? If one wishes to tell a whole story why not make more memorials and tell the whole story, don't try to rewrite history by destroying monuments.